ABOUT MODEL PREPARE
Designed by leading industry specialists, MODEL PREPARES comprehensive modelling course is the perfect stepping stone for a starry career filled with glamour, fame, travel and tons of moolah! Backed by our globally renowned expertise in grooming and personality development, this course is an ideal fit if you aspire to become a successful and sought-after name in today's highly competitive modelling industry.
In the growing industry of Pageants and Fashion, the Model Prepares is not only discovering the ability of the ambitious models but they give them to pursue their dreams. And give them the opportunity to work with the best modelling agencies and production houses. The portfolios of male and female models, which are shot by us, they endorse and email their profiles to individual modelling firms, fashion photographers, model administrators, casting directors.
Our courses are comprehensive and cover all major aspects and facets of modelling. Our modelling training course is very intensive and imparts skills sets required to achieve the zenith in the entertainment industry. We understand that modelling is all about conveying an attitude and telling a story and that's why we offer modelling programs which are tailored to provide you with the distinct edge over other competitors.
Benefits

Professional training from the Experts of the industry
Coloured Portfolio of 24 photographs in a digital C.D
Assured Assignment based on your potential.
Stipend for 3 months or your first assignment whichever is earlier.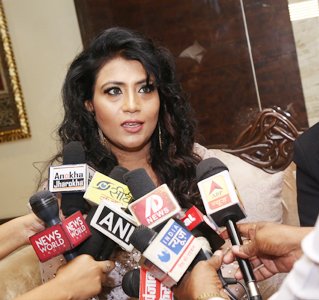 What you'll learn:
Modelling Industry Past/Present/Future
Types of Modelling
Introduction to Fashion World
Catwalk Techniques / Posing
Types of Choreography
Ramp Walk
Camera Walk
Skin Care & Makeup
Hair Styling & Various Trendz
Casting Techniques for TVC & Grooming
Photographic posing techniques and how to find your best angle
How to pose – the difference between High Fashion, Catalogue, Editorial Poses etc.
Preparing & presenting yourself at Casting & Auditions
Attitude & agency etiquette
Stage presence, Flair, and charisma
Preparing yourself for Ms. India, Mr. India etc and various other Contests & Pageants
High Fashion Styling – Clothes & Accessory Management
Backstage preparations
High Fashion Styling – how to work with your Body & Face shape
Diet & Nutrition towards healthy living
Dos and Don'ts of Modelling World
Right Modelling Agency for you
Personality Development to enhance & groom the unique personalities of students
Portfolio Planning – the right Portfolio expert Photographer
Networking – how to promote yourself in Fashion Industry
Portfolio (given to students) as a stepping stone towards Modelling
Special training for different Pageants like Miss India / Mr India / Teen India.